We strive for more transparent agriculture that is linked to information, traceability and guarantees.
"Recognizing food production through family-oriented, sustainable and innovative farming"
We defend sustenaibility
We defend the sustainability of natural resources, which is why our precision agriculture is the world leader, along with Israel, in optimization of water resources.
Technical solutions
We are working on developing technical and sustainable solutions for the challenges faced by the agricultural sector, particularly the challenges linked to growing food in the Campo de Cartagena area.
Dialogue and active listening
We are proactive in joining with others to search for solutions, both through dialogue as well as active listening with institutional actors and public administration linked to agriculture.
Recognize food production
To cover the dietary needs of a growing population, in the coming years we must increase food production by between 60 and 70%. Only agriculture can guarantee the sustenance of a hungry world that is facing an increasing demand without jeopardizing its resources.
Move the sector towards a circular and innovative economy
Agriculture is much more than food production: agriculture is the production of knowledge, experience, innovation and technology. For this reason, the Ingenio Foundation is committed to using its technology transfer methodology to transform today´s scientific findings and agricultural engineering breakthroughs into tomorrow´s businesses and technologies.
Highlight murcian, spanish and european agriculture
Spain is the primary horticulture exporter in the European Union and one of the five most recognized on the continent in this market, allowing fruits and vegetables to rise up as the second Spanish export in total value. Along these lines, the Campo de Cartagena area is a clear ambassador of the Marca España: 1 of every 5 fruits and vegetables exported from Spain come from Murcian fields.
"The Future of Agriculture in Cartagena Fields: Innovative, efficient and environmentally sustainable"
In our executive summary you will find more information about our position in regard to:
The socioeconomic importance of the Cartagena Fields area.
Challenges and lines of action to achieve sustainable agriculture.
The efficient use of resources.
The protection and conservation of the Mar Menor.
The development of climatically sustainable agriculture.
Download the Ingenio Foundation Technical Position document: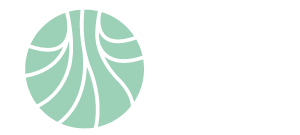 We envision food production as a driver of environmental and cultural sustainability that feeds the world, thanks to its commitment to advancing through science, technology and society.